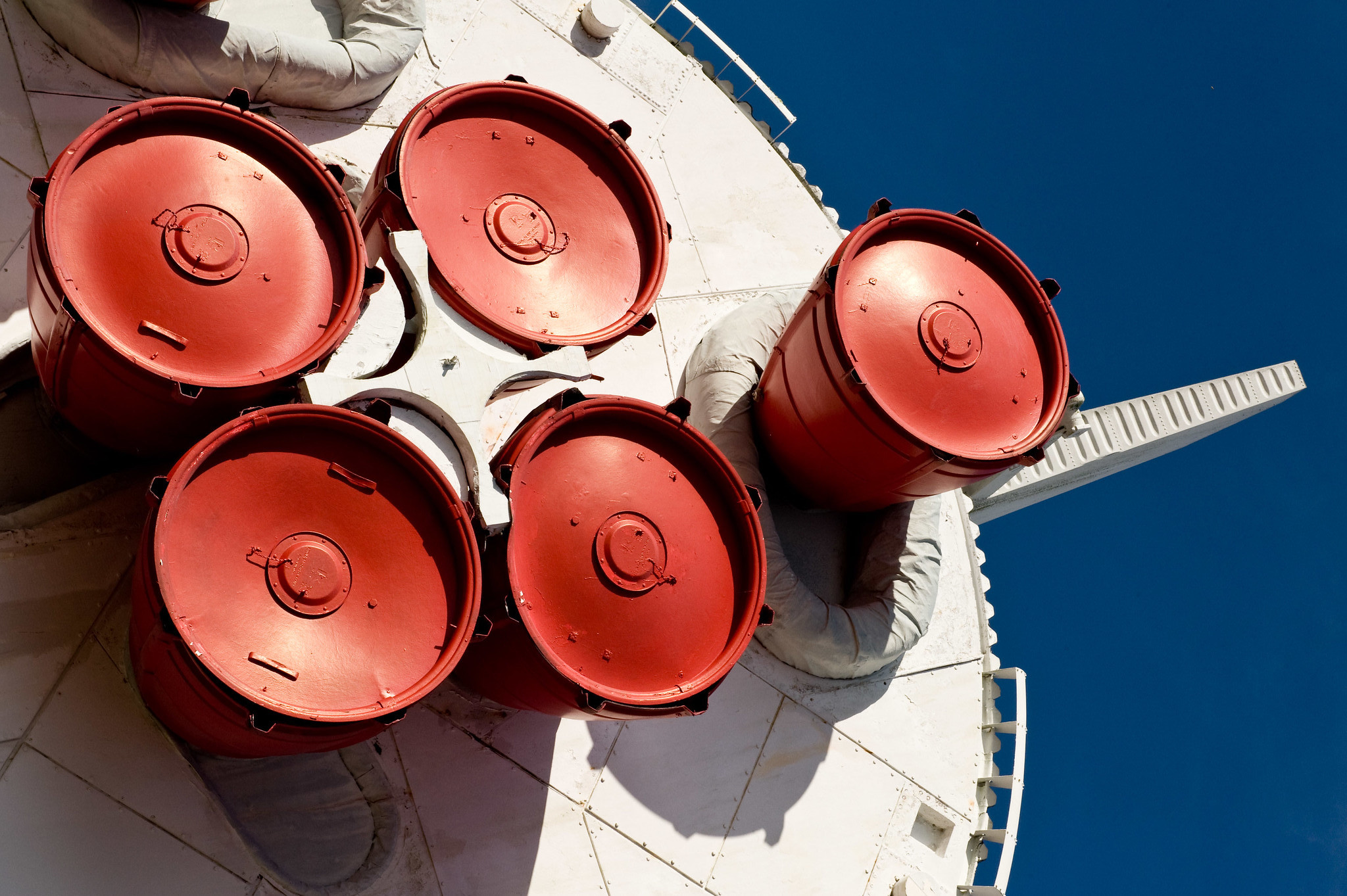 v1.0-beta is out
---
We have been working very hard since the last release to deliver as much value as possible. So I proudly announce that our private beta is up and running. You need an invite to sign up, so if you don't have but want one:
Request Invite
In this release, we delivered the following:
Rebranding
Our original intention was to create a whiteboard that makes people's life easier by its superior UI. Then we recognized that we could do more. So we extended our scope from just a whiteboard to a visual collaboration space. To reflect this shift, we decided to rebrand: from Coolboard, a "cool" whiteboard, to Riddey. The new name is easier to remember and is less loaded.
Our mascot is Riddey, the wombat.
Invitations
We added invitations to the system so that our users can invite their friends to Riddey. They also can track the invitation status. You can also see how many people signed up through you: if you invite someone and that person also invites another friend, hen we will add your friend's friend to your count..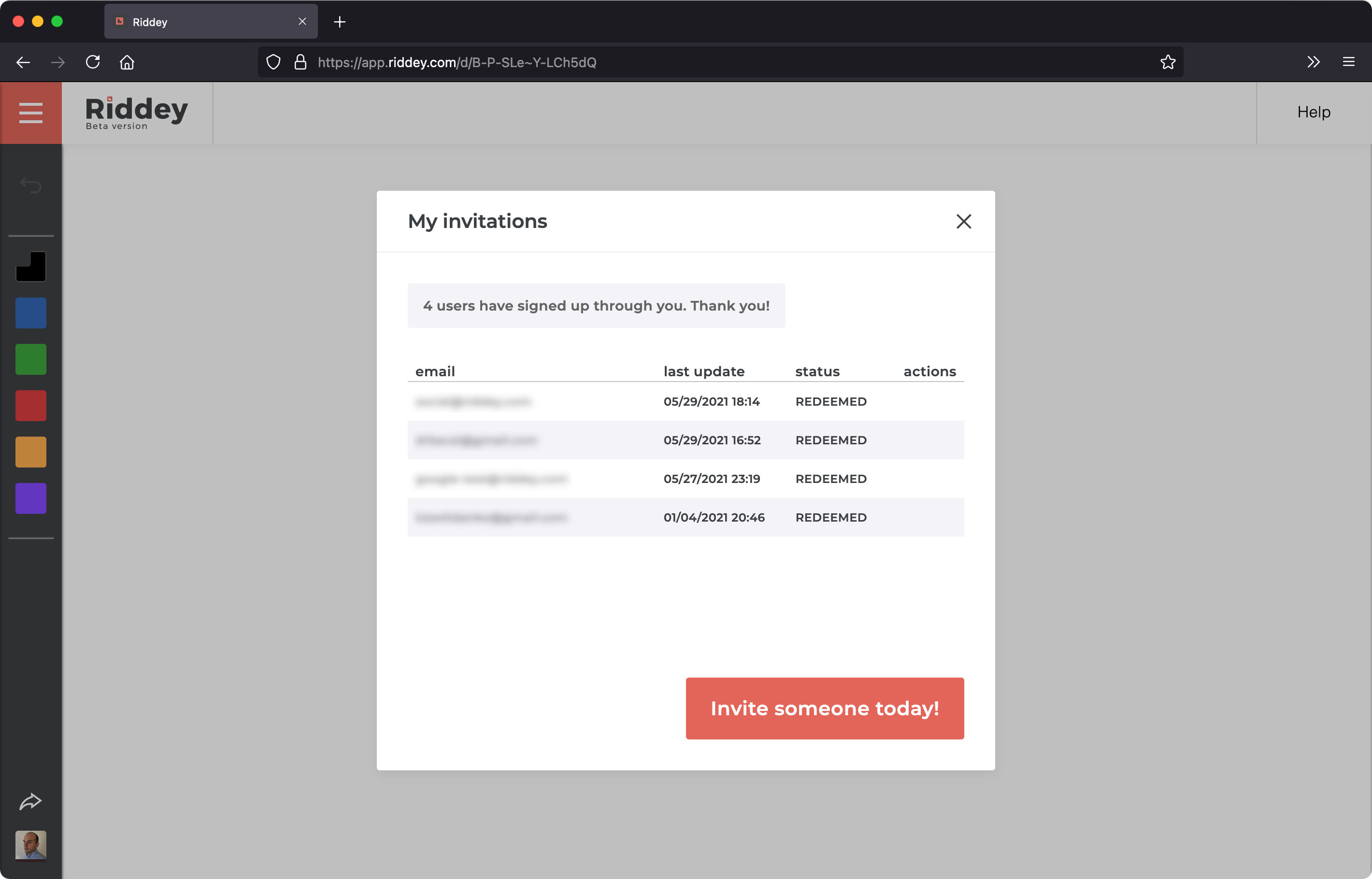 Renewed Frame
We completely reimplemented how selection works to make it easier for you. It now supports three main modes: resize, move, and rotate. In resize-mode, you can keep the aspect ratio by pressing the Shift. By pressing the Alt, you can resize from the center. During rotation, by holding down the Shift, you can snap to multiples of 15 degrees.
Log in with Google
Google approved our application, so from now both "Log in" and "Sign up" with Google work like a charm.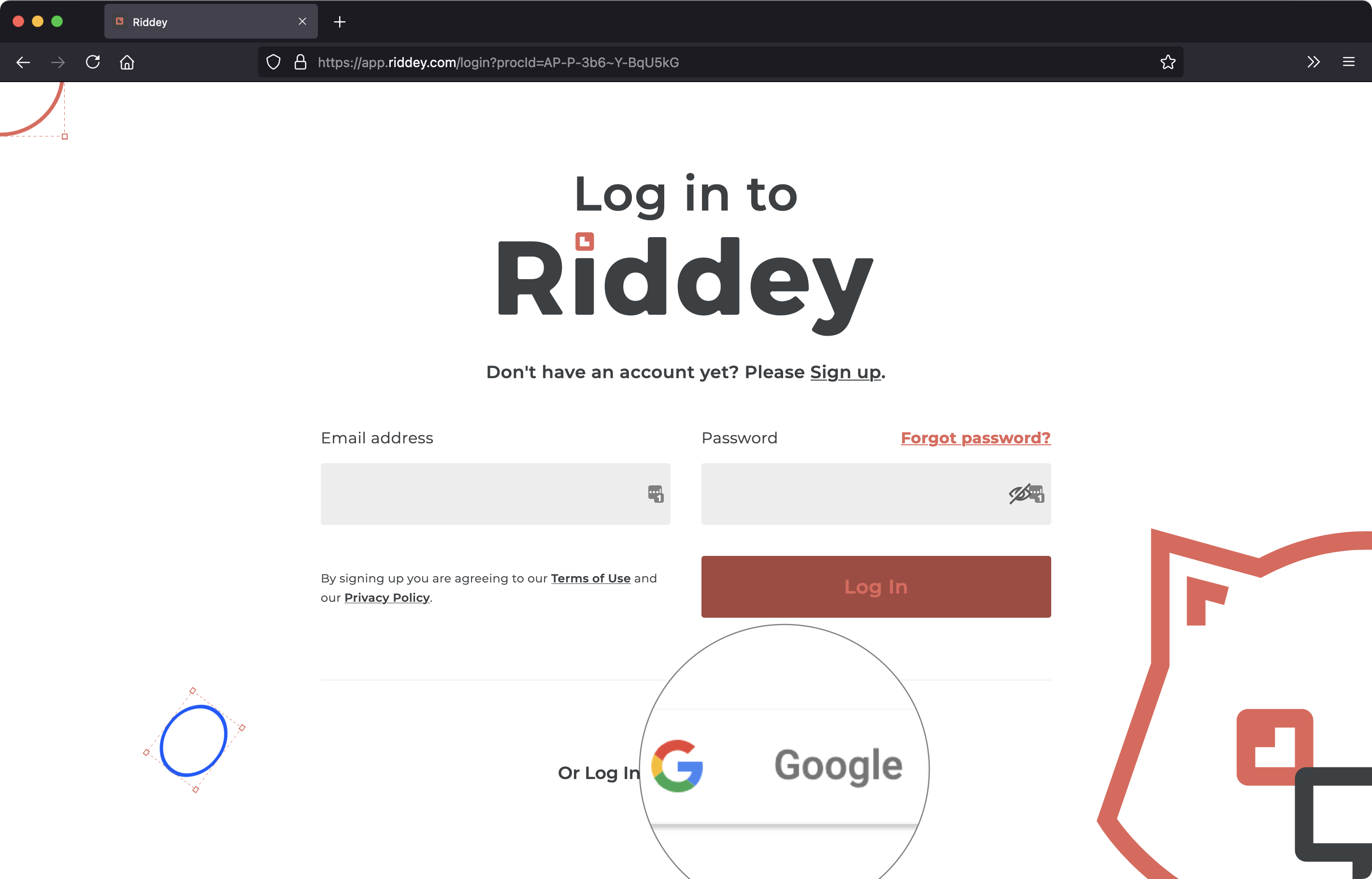 Keyboard shortcuts
We added keyboard shortcuts to allow blazing-fast interactions. You can change colors, move selected shapes, clear the canvas, and many more things via the keyboard. We support both Mac and PC. You can find the available shortcuts in the Help menu.
Export
If you're happy with your work on a board, now you can export it as an image. At the moment, we only support PNG, but many more formats are on the roadmap.
User tour
To shorten the ramp-up period for new users, we added a user tour. It guides them through the app's key features.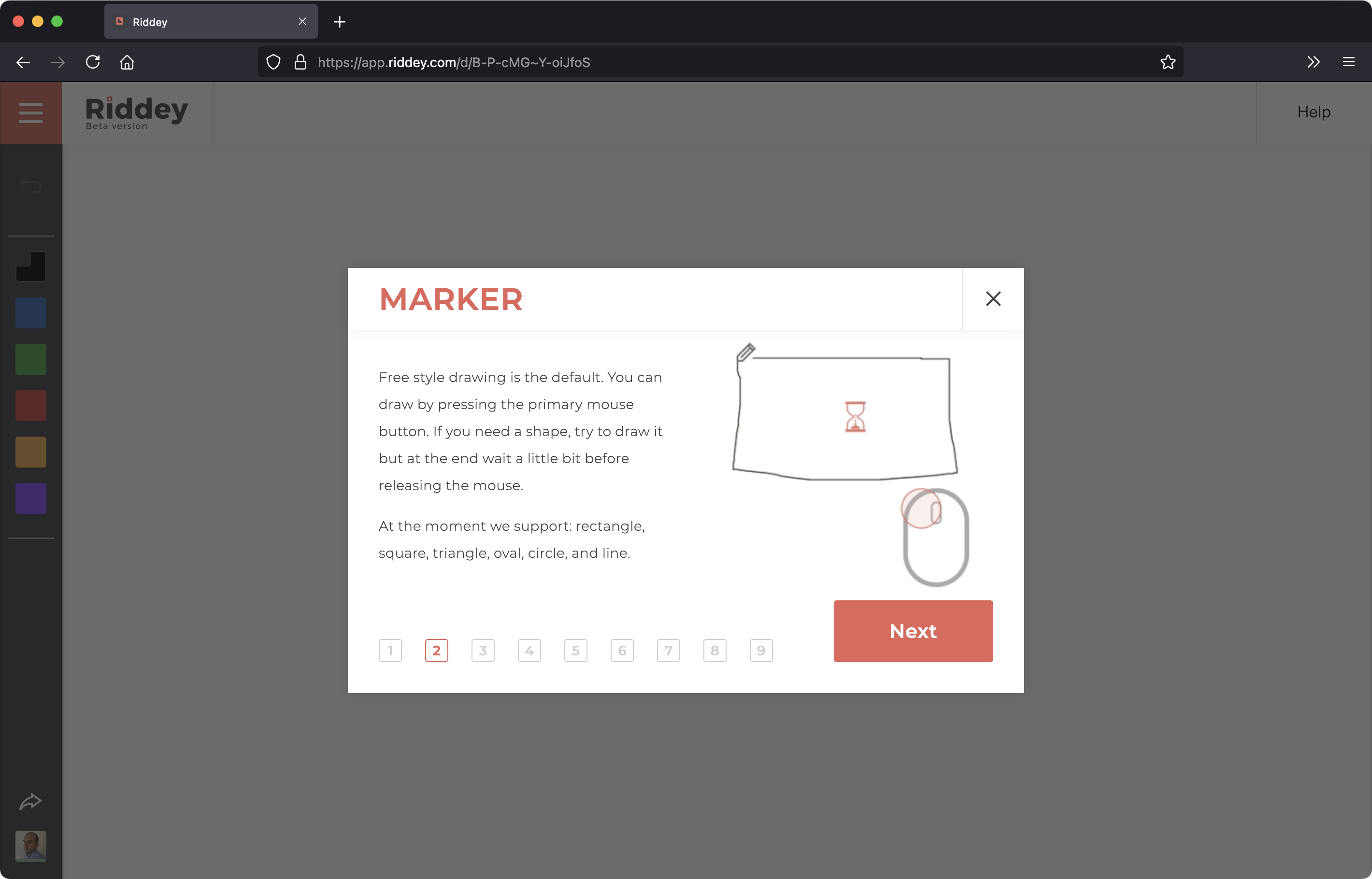 Dynamic cursors
Dynamic cursors allow us to add rich information to the mouse cursor. For example, during rotation, we rotate the cursor and show the angle next to it.
View-only mode
Meanwhile, it is on the roadmap; we don't support editing from tablets or phones currently. But don't worry, you can check any board out from your touch-screen device.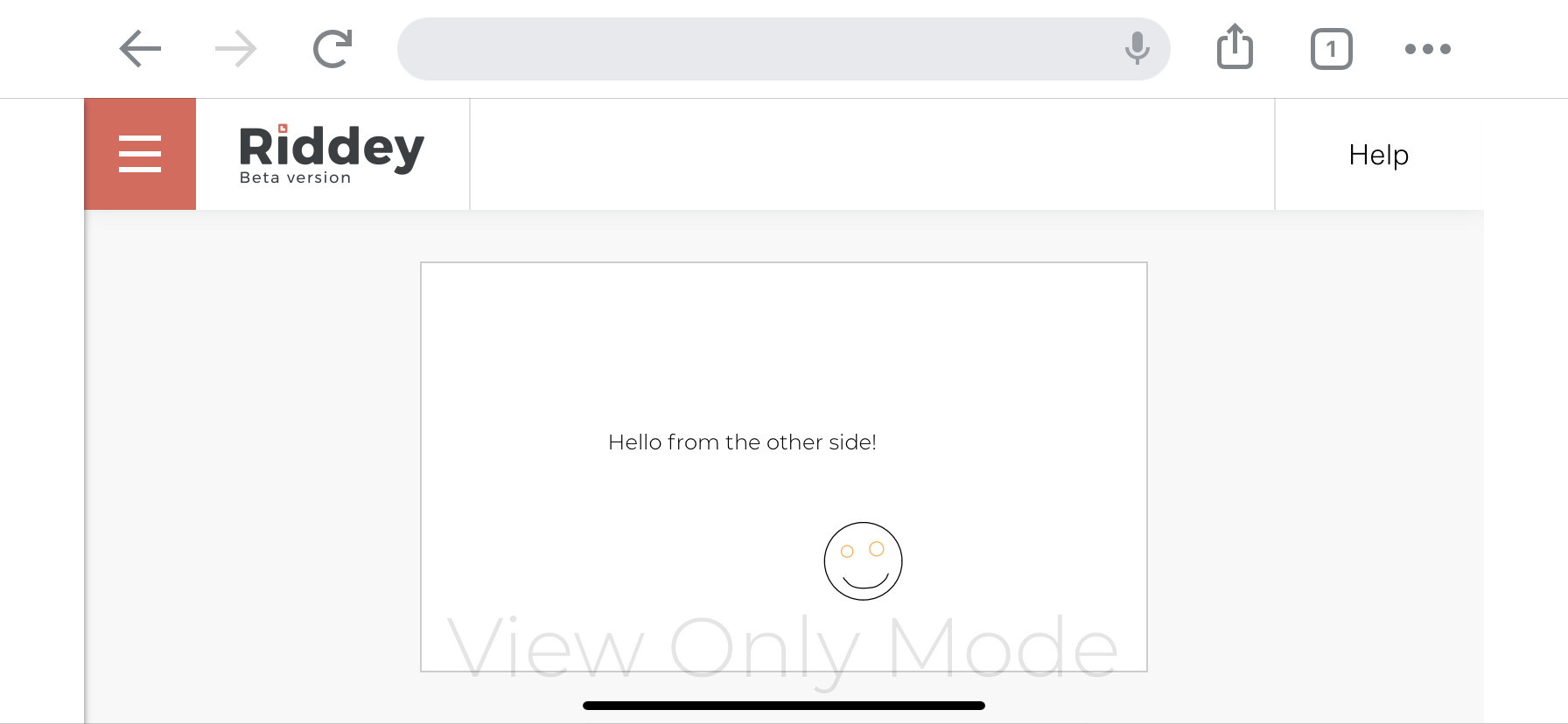 AI-draw Triangles
Many people requested triangle support in AI-draw, so we added it. It also figures out where the actual edges are. Thus draws a triangle very similar to what the user drew.
Feedback
We don't live in a vacuum. We need your feedback and support to perfect Riddey. So we added an easy-to-use form through which you can share your thoughts with us.
Other
Besides these user-facing features, we introduced substantial changes to Riddey under the hood. We extended the authentication framework, added proper authorization, set up operational and business metrics. Long story short: we built a foundation to make the application enterprise-ready.